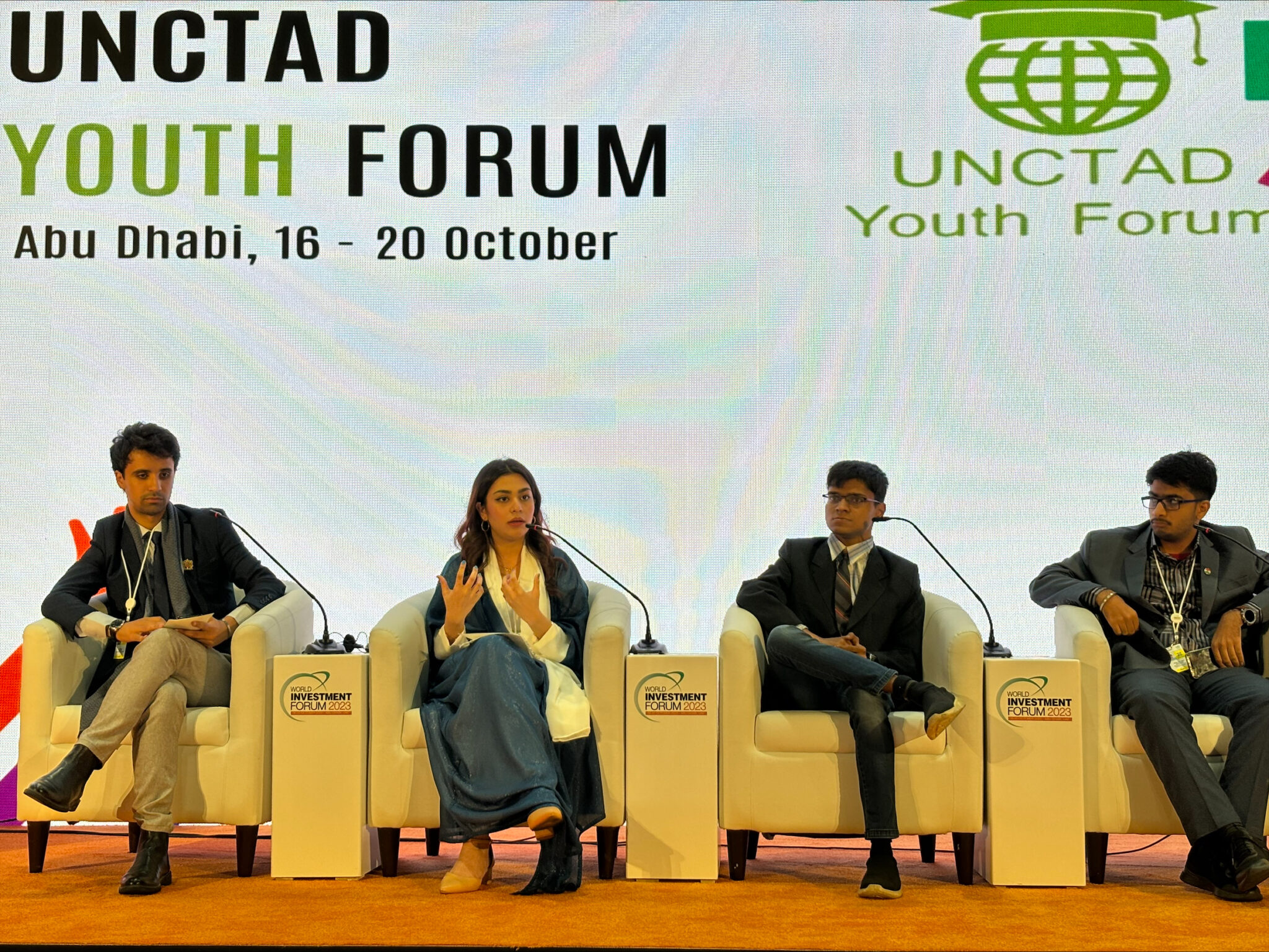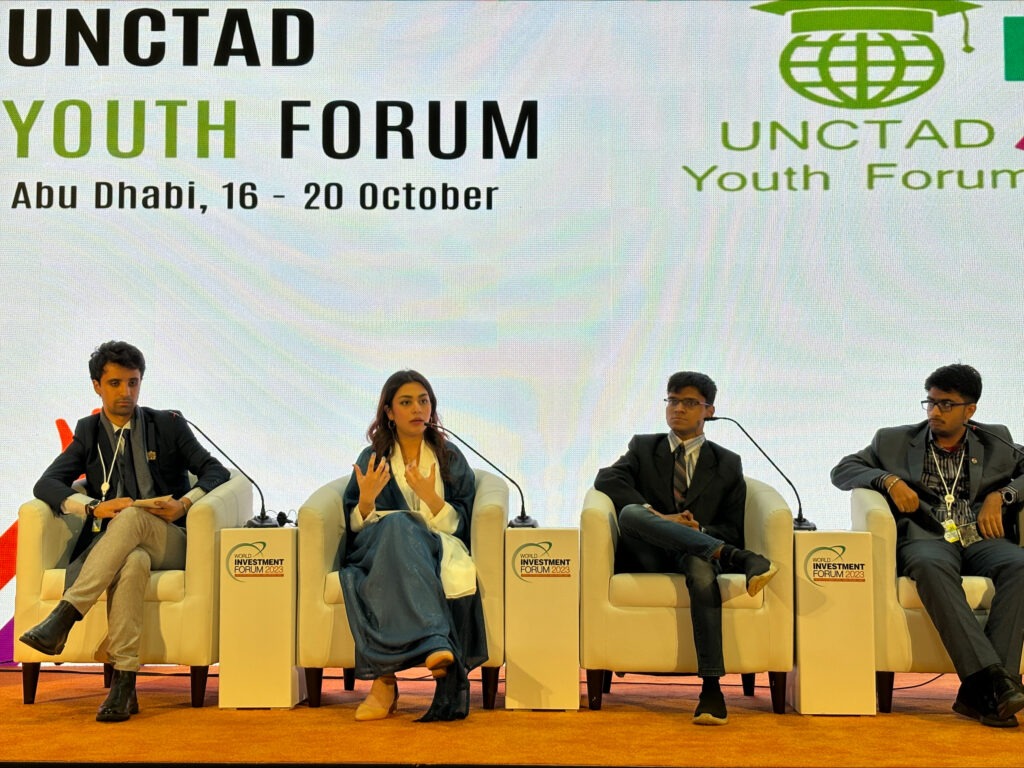 AUBH Students Habiba Maher and Mariam Madan, sponsored by the American University of Bahrain, represented Bahrain at the World Investment Forum and the UN Commission on Trade and Development Youth Forum, held in Abu Dhabi, UAE. 
Anchored around the established theme of "Investing in Sustainable Development", the forum addressed key investment challenges caused by multiple global crises, including the need to invest in food security, energy, health, supply chain resilience, and productive capacity growth in the poorest countries.
In her talk, AUBH Student Habiba Maher, a Computer Science major, discussed the importance of educating communities about cyber safety, the legislation and policies needed to ensure cyber safety, and Bahrain's initiatives to combat cyber-crime and the implementation of different policies. Habiba was also selected by the United Nations Commission on Trade and Development to represent the Youth Forum at the closing roundtable discussion, which was attended by dignitaries, ambassadors, ministers, and United Nations representatives from around the world. 
AUBH Student Mariam Madan, a Finance major, discussed the theme of "AI for good", focusing on AI policy and governance, the impact of AI on financial inclusion, and Bahrain's initiatives in using artificial intelligence in financial services. 
The UNCTAD youth declaration was submitted jointly by both students.
Commenting on this proud moment, AUBH President, Dr. Bradley J. Cook, said, "We are proud to sponsor our students in their participation at WIF, enabling them to explore their passions and help place Bahrain's youth on the regional and global map. This aligns with our mission at AUBH, as we look forward to providing more opportunities for students to prepare them for their careers post-graduation."
Expressing her gratitude, Habiba Maher said, "We are honored to represent AUBH and Bahrain at the World Investment Forum and the UN Commission on Trade and Development Youth Forum". Being chosen out of over 3,000 speaker applications was an enriching experience for both of us. As I continue this journey, I would like to thank AUBH for their continuous support."
Highlighting the importance of this event, Mariam Madan stated that WIF has become the largest global platform for high-level dialogue and action on investment for development. It has grown to include more than 100 events on topics spanning the full sustainable investment value chain. 
She added, "Bringing together more than 6000 attendees including heads of state and government, ministers, executives of global companies and stock exchanges, sovereign wealth funds, family businesses, entrepreneurs, thought leaders, and many others, this forum offered us the chance to deepen our understanding of the global investment and investment policy landscape. I thank AUBH for providing me with this opportunity and look forward to representing AUBH and Bahrain at many more regional and international events."
Aligned with AUBH's mission to enable students to find their real passions and develop their abilities, participation at conferences help shape the youth, and place Bahrain's youth on the global map.